Houston

Mosquito Control Systems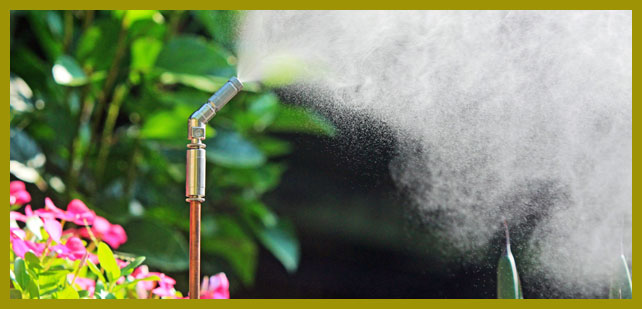 It's time to get back to the great outdoors. Enjoy the full comfort of your yard 24 hours a day, 7 days a week, all year long with a consistent insect control system. At Houston Mosquito Control Systems, we have the solution that you've been looking for.
Mosquitoes bugging you? Get rid of mosquitoes and other biting insects such as spiders, flies, ticks, fleas, wasps, gnats and roacheswith the Mosquitos Mist Away System. The Mosquito Mist Away System aids in the control diseases carried by insects and parasites, thus reducing the potential spread of infection and contamination.
Mosquito Misting Systems
The Mosquito Mist Away System is the popular choice of home owners and animal breeders nationwide. Houston Mosquito Control Systems knows your satisfaction is of utmost importance! With our first system installed nearly 2 decades ago and over 3000 systems installed in Houston and nationwide, we know customer service is a key element to our sucess! With no monthly or annual contracts our satisfied customers have allowed us to become the largest service provider in the area and Mistaway's largest dealer in the nation. From our licensed system designers/salesman to our courteous professional service technicians we are sure you will see the difference between Houston Mosquito Control and the other guys!
Why Choose Houston Mosquito Control Systems
In Business Over 20 Years
Over-the-Top Service
Largest Distributor of Mistaway Systems
Reliable Service
We are proud to offer our
professional and courteous expertise. Contact us today for a FREE estimate!
281-392-0007